Your First Visit
Upon arrival you will be warmly greeted by our amazing front desk staff, who will take your paperwork and then give you a tour of our beautiful office so you know where things are and what to expect. They then will take you to the Exam Room where the doctor will first meet with you to begin the consultation and exam, which incorporates many aspects, but with three main categories.
First our doctors will go over an extensive history with you in regards to your current and past health challenges, if any.
Second, we will conduct a neurology exam with our state of the art Neuro-Insight scans. These exams are completely external and safe for all ages. The scans help us build a roadmap of the nervous system and aid in producing your custom care plan.
The third component happens behind the scenes in between your first and second visit. Your doctor will spend time going over your scans and interview in order to determine what will help you or your child heal the fastest!
Our office specializes in caring for children with Neuro-Developmental and Sensory Processing Disorders, so in these cases a specifics sensory-based assessment will be performed for your child, in addition to the other components.
The major emphasis of our initial exam is to evaluate your central nervous system, determine how it is functioning, and find where the stress and challenges are that will need to be addressed.
The doctors will then go over all the information gathered on this first visit and create a specific care plan to address and remove your current health challenges. This first day is very comprehensive, but should still only take us about an hour.
Your Second Visit
On your 2nd visit, our front desk staff will take you to the report of findings room, where one our doctors will go over all of the results from your examination. We refer to this as your Report of Findings. This is also the time where you have the freedom to ask any and all questions you may have.
The doctors will explain the results of the scans that were performed. The scans have 2-3 components depending on what was done, and each will be explained and related to your specific condition or challenge. Again, this is the most important piece as you will be re-scanned on a very specific schedule in order to track and document your functional improvements. It is very important to us that you have a good understanding of what is going on with your spine and central nervous system, so again questions will be taken throughout the entire Report of Findings.
Lastly, we will go over the details of your care plan and answer any and all questions you may have. Most care plans consist of three phases, and those will be explained. If any additional consultation, examinations, referrals, or any other form of additional testing is recommended, we will go over those as well.
Once your report is finished, our Billing Manager will meet with you to go over the financial aspects of your care and your options with our affordable cash family plans. You will then be taken to an adjusting room for your first adjustment. Once that adjustment is performed and you are on your way to improved health and wellness, we will show you how to check in for your regular appointments and set up your schedule of care! Like your first appointment, this appointment will last for about a half hour.
Regular Visits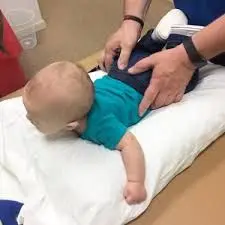 We try to keep your busy schedule in mind with our office visits. Each visit takes approximately 5 minutes, however you have a full 15 minutes with the doctor should you want to share your wins or challenges! We promise to never rush you out the door and make you feel like a number.

Every part of the care in our office contributes to the process designed to restore your health and wellness. So while you will likely have more frequent visits in the beginning you will be seeing progress with each step along the way!
Dr. Dave and Dr. Brooke are committed to educating Saline and surrounding areas and hold classes/webinars covering everything from nutrition and fitness, to ADHD, Allergies, Stress reduction, Time management and more!